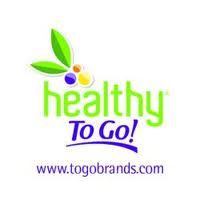 Being on the go can sometimes make it hard to get in the nutrients and minerals you need each day. This is especially true if you are too busy to prepare and enjoy your meals at home. Thanks to To Go Brands, however, you can sneak in some healthiness into your ever busy routines.
I recently received several samples from To Go Brands to try. The main product I requested were their Acai Berry Chews, though they sent much more things for us to try. The chews were very good. Being my first time tasting acai berry, I wasn't sure what to expect. It tasted like I was eating candy…think Starburst or something chewy like that. I like that they are individual wrapped, so I can toss a few in my bag for when we are out.
Two chews equal 100% of the daily recommendations of Vitamin C and 50% of the daily recommended intake of Vitamin B. They also contain the anti-oxidant power of a single serving of fruit.
Along with the chews, I was also able to try the VitaRocks. I think these were my favorite product from To Go Brands! They are just like Pop Rocks I used to eat as a child, but they are loaded with several vitamins, including A, B, C, D, and E. We tried three different flavors and I like the Cherry Blast best. If you struggle with getting your kids to take their vitamins, these can be a great alternative.
I also received an assortment of the brand's drink mixes. All you need to do is add them to a bottle of water, making them perfect for those on the go. My favorite was the Go Greens packet, as it had a Sour Apple taste that was good!
To Go Brands also sent along a water bottle, and as someone that keeps water by her side as much as possible, I can never have too many of these! I try not to buy bottled water from stores because of the waste, so I prefer ones that can be reused.
Be sure to connect with the brand on Facebook!
Disclosure: I received the above products as part of a Karma Media campaign. All opinions are 100% mine.